Re: PES 2018
Publicado: 04 Jul 2017, 15:19
Thailand league and national team may be included in Pro Evolution Soccer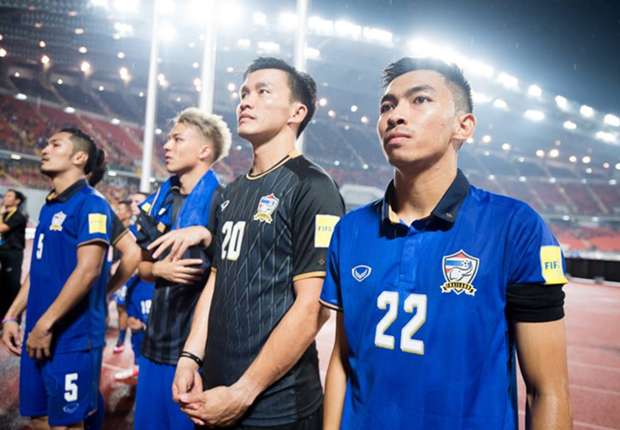 Jul 4, 2017 18:30:38
The rise of Thai football on the international stage in the past few years has also attracted the attention of the video game industry.
The Thai League and Thailand national team may be included in the popular football video game Pro Evolution Soccer if discussions between all parties go well, according to FA Thailand Deputy General Secretary Patit Suphaphongs.
According to the Thai edition of Goal, Konami, the company that makes Pro Evolution Soccer, FA Thailand and Plan-B Media, FA Thailand's official rights manager, had an initial meeting to seek opportunity on Tuesday.
"Both of us need this. Konami knows that the South East Asia market has been growing, only second to China, which is number one. So it's obviously a rapidly growing market here.
"We know this too, and know that this will spread Thai football to gamers. Video games are also an excellent tool to introduce players, teams and the Thai League itself to the world.
"So we're discussing the possibilities of working together, both on mobile and console platforms. We will help them be familiar with the Thailand market, and take note of their goals.
"After this we will move on to licensing. We believe our contents can support the game as well. They also have their terms and condition details about licensing. So it's still in the discussion stage here," explained Suphaphongs.
However, South East Asian fans eager to play as their favourite Thai club need to wait longer, as the plan is for the Thai teams to be included in the 2020 edition of the game.
"We are looking for the opportunity to integrate Thai clubs and competitions to the future PES, on both mobile and console platforms. We are aiming for the Pro Evolution Soccer edition that will come out in two years' time, as the 2018 edition is already completed while the 2019 edition is nearing completion.
"The mobile edition can be developed faster due to its rapidly-updating nature, but for consoles it is likely to take more time.
"Another option that we have is for Konami to develop an entirely new game, specifically for the Thai League," Suphaphongs said.
http://www.goal.com/en-sg/news/3868/mai ... ded-in-pro